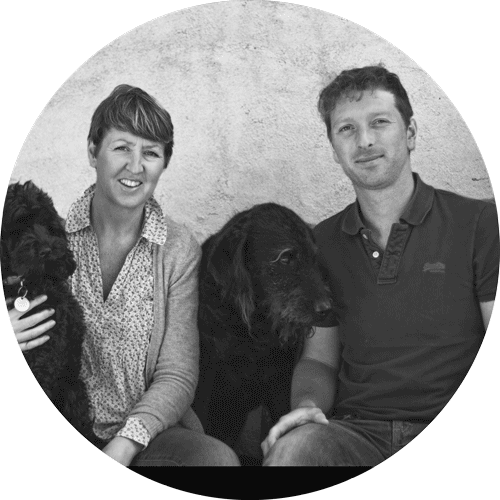 Leo and Chantal are a husband and wife team who founded X4 Construction in 2005. Leo started working as an apprentice when he left school. After a few years gaining experience he started out on his own. He has been working in the building industry now for over 16 years.
Chantal was developing on a small scale and they kept "bumping" into each other while working independently, the seed was planted and decided to bring their different professional expertise together in one package. Together they have created a team of creative builders and specialist trades in the industry with an eye for detail.
Our team
Nathan, joined our team recently after having working for us as a sub contractor, he is our stone mason. Nathan's stone work is second to none, together with being a skilled hard landscaper after some years in the trade. He most loves his stone work and being outdoors.
Josh, came on board as an experienced labourer 1.5 year ago but very quickly enhanced his skills because of his drive to learn. He now plasters and renders for us and assists all of us where he can.
Richard, master tiler, been working with us for about 2 years now, we cannot think of anybody else who can take care of the most challenging designs and work with all the tiles out there. Everything to a very precise finish.
Evans & Co, the plumbers, have been working with us for some time now. They understands what quality finishing is, their pipe work is legendary, an art form in itself. Together we specialise in air and ground source, under floor heating and making houses much more energy efficient.
Ashley, the electrician, has been working with us from the start! Nobody understands electrics like he does, from working in renovations to complete re wires in new or old properties. Together with Chantal he now creates bespoke lighting solutions for our clients.
Lee, from L.A. Plastering who comes in when we are super busy and need some expert help.  His experience is varied, from super sleek to curvy walls plastered in lime.
Apart from our trusted team we also rely on some other specialist trades who we have been working with us for the last 8 years, i.e. the assistance of specialist tanking, flat and specialised roofing. These specialised trades' men are people we fully trust.
We work very close with the following architects and structural engineers:
Architects:
Ian Booker – Architect, RIBA
for and on behalf of AtelierHB
t: 07774 618419
John Baulch
Group Director
For and on behalf of Lacey Hickie & Caley Ltd
Studios in Exeter, Plymouth and Southampton
Exeter
The Design Studio
Emperor Way
Exeter
EX1 3QS
T 01392 444334
F 01392 445080
Geoff Sellick Architectural & Interior Design
17 Newcomen Road
Dartmouth
TQ6 9BN
01803 834990
07855 371911
Structural Engineers:
Ballantine Arnold Ltd
South Barn
Ham Farm
Loddiswell
Devon.  TQ7 4RX
Tel:   01548 850 634       Mob :  0751 653 8610